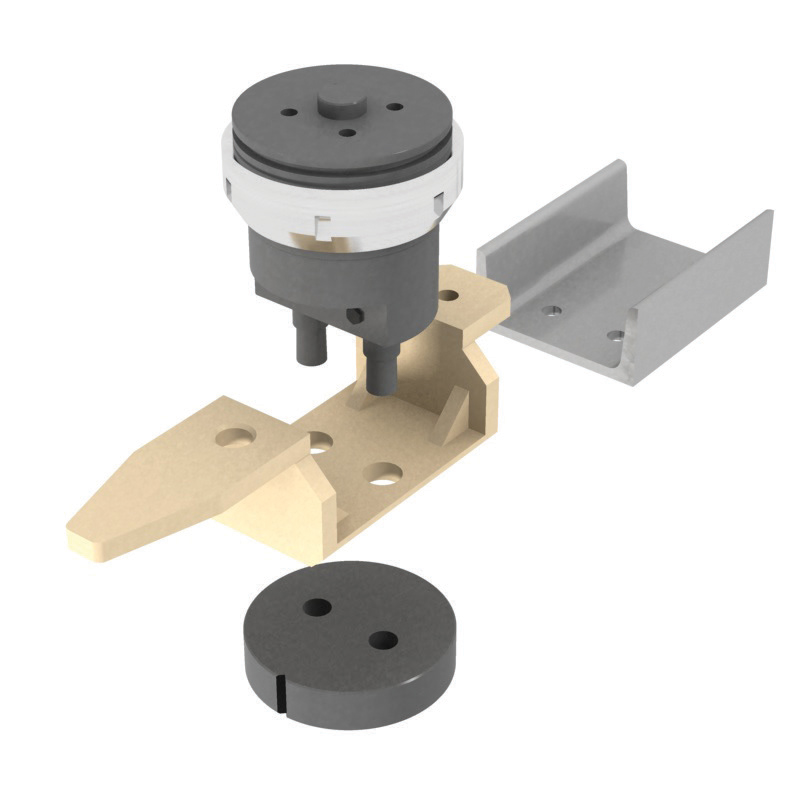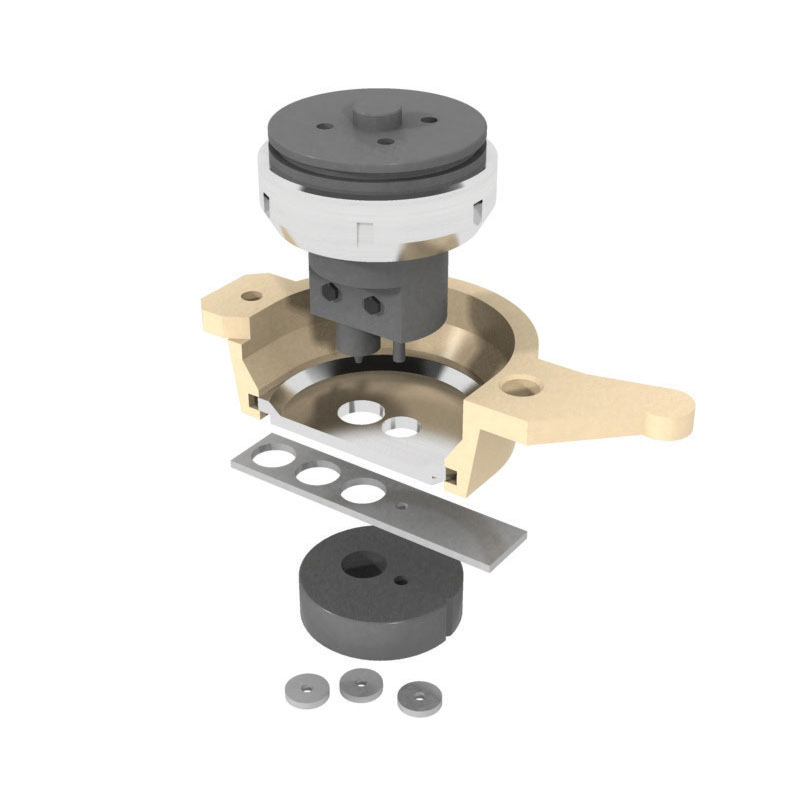 Special Custom Accessories
Special accessories for Geka universal ironworkers
The special accessories for Geka ironworkers are projects developed by our technical team in order to provide solutions for our clients' requirements. Custom-made tools which meet the specific requirements of each project. An opportunity to find the perfect accessory for your activity. Do not hesitate to contact us and tell us your requirements so that we can assess your case and, where appropriate, design the accessory which best suits your client's requirements.

• ROUNDING AND PUNCHING OF FLATTENED PIPES
• PROFILES PUNCHING
• PUNCHING OBLONG SPECIAL I AND U
• KEY NOTCHING IN U
• MULTIPLE PUNCHING
• CUT AND PUNCH OF FLAT BARS
• FLOWER SHAPED PUNCHING
• FLAT BAR ROUNDING AND PUNCHING
• DOUBLE PUNCHING UPN
• PUNCHING IN THE NOTCHING UNIT
• ROUNDING OF FLAT BARS IN THE PUNCHING UNIT
• ROUNDING OF FLAT BARS + 2 PUNCHES
• STRAIGHT CUTTING + PUNCHING
• NOTCHING OF LOUVRES Nº 13
• NOTCHING OF LOUVERS WITH HOLD-DOWN
• METAL RING PUNCHING
• FLAT BAR NOTCHING FOR T PROFILES
• ELASTIC HOLD-DOWN FOR HYDRACROP.
• CHAIN SHEARING
• BARS FOLDING
• ELASTIC HOLD-DOWN FOR MICROCROP AND MINICROP.